Hi all!
I could install de OnlyOffice Docker image in:
http://localhost:8080
.
The thing is when I want to configure the address in the administration of NextCloud, I get an error message: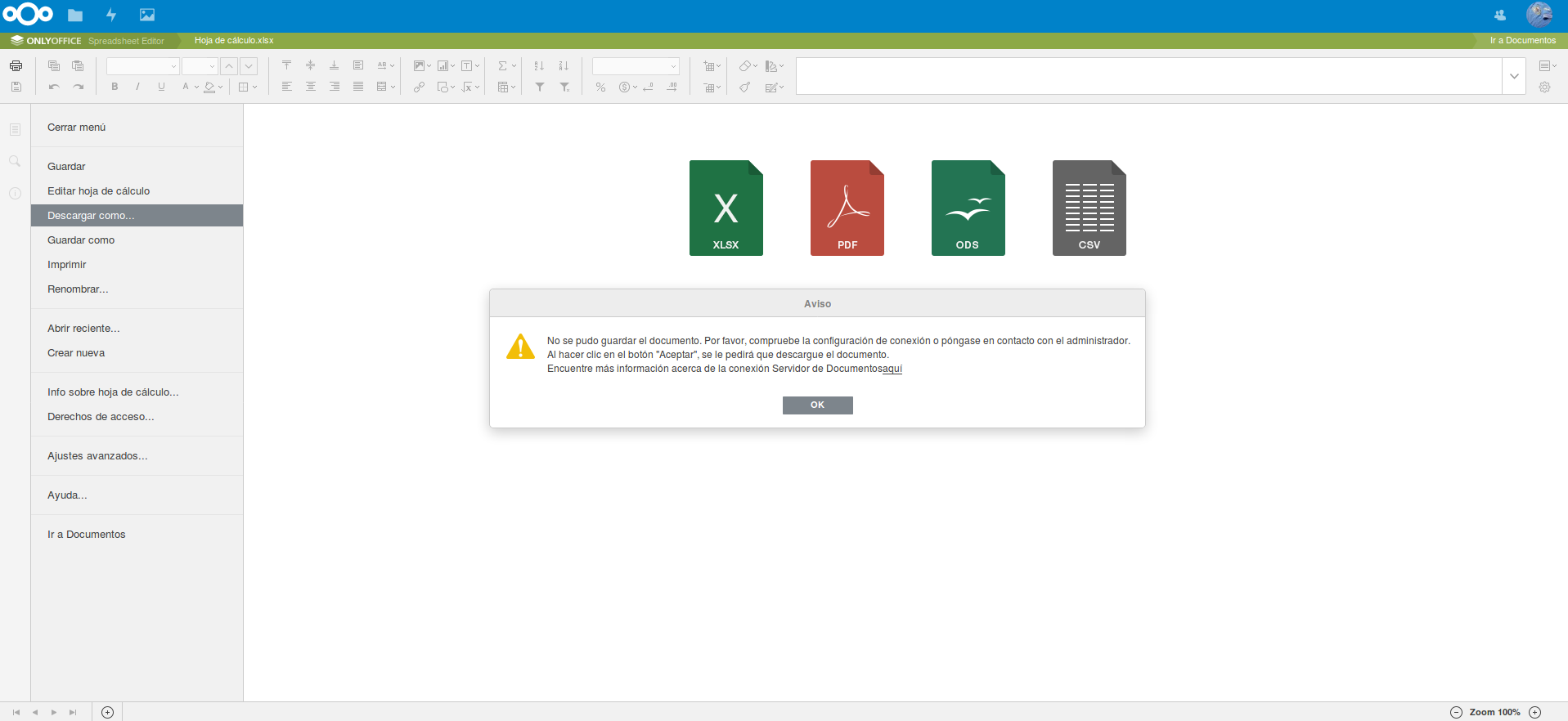 Log saids:
"CommandRequest on check error: Error occurred in the document service: Error while downloading the document file to be converted."
Somebody knows what I am missing?
Regards!